You Deserve the Best Agent
Search for your next home.
THERE ARE 18,000 AGENTS 
In the Twin Cities
Your home is likely one of your largest assets.  And, most people will buyers and sellers will only purchase a few homes in their lifetime.  
Every day, we see new agents coming in to try their hand at real estate. Many of these agents are gone after a few short months. Others are finding the learning curve steeper than expected.
You need an experienced agent with a great reputation for providing the highest level of service to protect your investment, ensure the transaction goes smoothly and create an enjoyable experience.  
Buying or selling a home should be fun and easy for you!  Work with us and we'll expertly guide your home buying or selling experience.
REAL ESTATE BUYING & SELLING CAN BE COMPLEX
Get the Expert Support You Need to Feel Confident and in Control
Let us seamlessly handle all of the details

Anticipate upcoming steps and keep you prepared

Serve as your trusted local market leader

Clearly communicate the process
Navigate changing market conditions

Negotiate for your best offer

Help you stand out in a competitive market

Team of experts ready to support you
Krista has worked with hundreds of clients over the years to sell homes ranging from lake front properties to in-city estates. She's your go-to luxury and dream home expert. Krista specializes in helping buyers and sellers in the Edina, Southwest Minneapolis and surrounding areas.
Krista holds designations and certifications:
National Association of Realtors
Minneapolis Association of Realtors
Designated Keller William Luxury Agent
Pricing Strategy Advisor (PSA) designation
Edina Chamber of Commerce member
Co-sponsor of "Home is where the Hornet is" scholarship through the Edina Education Foundation
Krista is exceptional! Our home-buying experience was seamless and this is all due to Krista's wealth of knowledge and expertise. Her keen eye to detail from showings through to closing ensured that nothing ...
As first time home buyers, Krista went above and beyond for us in every way throughout the home buying process. She listened to our must-have list and helped us find our perfect first home! She explained ...
I'd recommend Krista across the board. She is extremely detail oriented, communicative and overall just an A player when it comes to real estate. I feel extremely lucky to have found Krista in my search ...
I couldn't have imagined a better home buying experience! Krista went above and beyond to make sure we found just the right place on a tight timeline. She is so knowledgeable and made the process really ...
Working with Krista was a dream. We're first time home buyers and had no idea what to expect or how to move through the buying process. Krista is so knowledgeable, put us at ease that she would handle ...
Krista did a phenomenal job helping us in the searching and buying process. She made herself available whenever we had questions or concerns. We knew she was working for us. Krista took care of so many ...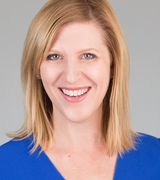 © Zillow, Inc., 2006-2016. Use is subject to Terms of Use
What's a Zestimate?