You deserve an agent that handles all the details so you can buy your home with ease and confidence.
I'd recommend Krista across the board. She is extremely detail oriented, communicative and overall just an A player when it comes to real estate. I feel extremely lucky to have found Krista in my search ...
I couldn't have imagined a better home buying experience! Krista went above and beyond to make sure we found just the right place on a tight timeline. She is so knowledgeable and made the process really ...
Working with Krista was a dream. We're first time home buyers and had no idea what to expect or how to move through the buying process. Krista is so knowledgeable, put us at ease that she would handle ...
Krista did a phenomenal job helping us in the searching and buying process. She made herself available whenever we had questions or concerns. We knew she was working for us. Krista took care of so many ...
Krista is fantastic in every way. A friend recommended Krista and as a first-time homebuyer, she made me feel confident and prepared to start the search process. Being a single woman with only second-hand ...
2021 - Krista helped me find and purchase my new home. It was a fantastic experience from start to finish. I had a lot of questions during the process but Krista was very responsive and helpful. She has ...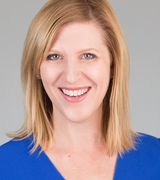 © Zillow, Inc., 2006-2016. Use is subject to Terms of Use
What's a Zestimate?