You deserve an agent that handles all the details so you can buy your home with ease and confidence.
SELLING YOUR HOME DOESN'T HAVE TO BE HARD
Krista will guide you every step of the way!
Step 1

Home preparation and pricing analysis

Step 2

Buyer showings and you receive an offer

Step 3

Offer accepted.  Buyer's inspection and appraisal are completed.

Step 4

Celebrate your home sale!
Krista is exceptional! Our home-buying experience was seamless and this is all due to Krista's wealth of knowledge and expertise. Her keen eye to detail from showings through to closing ensured that nothing ...
As first time home buyers, Krista went above and beyond for us in every way throughout the home buying process. She listened to our must-have list and helped us find our perfect first home! She explained ...
I'd recommend Krista across the board. She is extremely detail oriented, communicative and overall just an A player when it comes to real estate. I feel extremely lucky to have found Krista in my search ...
I couldn't have imagined a better home buying experience! Krista went above and beyond to make sure we found just the right place on a tight timeline. She is so knowledgeable and made the process really ...
Working with Krista was a dream. We're first time home buyers and had no idea what to expect or how to move through the buying process. Krista is so knowledgeable, put us at ease that she would handle ...
Krista did a phenomenal job helping us in the searching and buying process. She made herself available whenever we had questions or concerns. We knew she was working for us. Krista took care of so many ...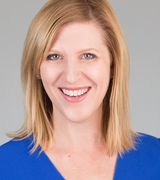 © Zillow, Inc., 2006-2016. Use is subject to Terms of Use
What's a Zestimate?